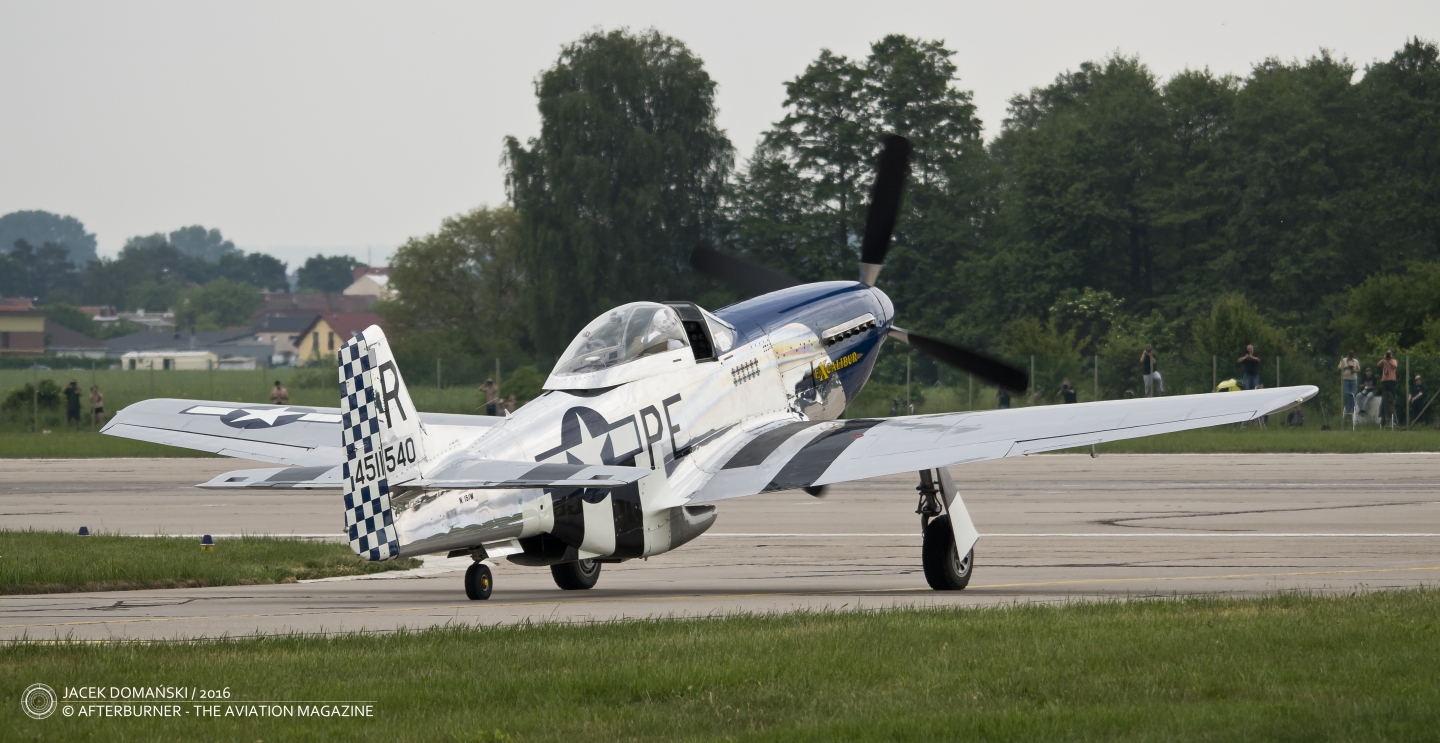 Flying veterans of the World War II are among the main features of the Aviaticka Pout display programme. This year, the legendary North American P-51D Mustang will again roar over the Pardubice airfield.
"From the audience's feedback in previous years of the Aviation Fair, we know that the performance of the P-51D Mustang as presented by the pilot Miroslav Sázavský in the skies of Pardubice, is something to be included in the program," says Jan Rudzinsky from the Aviation Fair's organizational committee and goes on about the airplane itself: "Mustangs of different versions have participated in a number of air battles during World War II and have undoubtedly become the most famous American fighter aircraft of that time and one of the legends in the history of the US Air Force. Watching the beautiful shiny beauty in the sky while listening to the distinctive sound of the twelve-cylinder Merlin producing nearly 1600 horsepower is a real experience for everyone. Mustangs operated over the Protectorate at the end of World War II as well. They were part of the fighter defence of the Allied bombing raids, and as a part of air interdiction campaign they attacked locomotives, cars, and isolated ground targets on their own. Thus, they disturbed the enemy's infrastructure in the deep rear."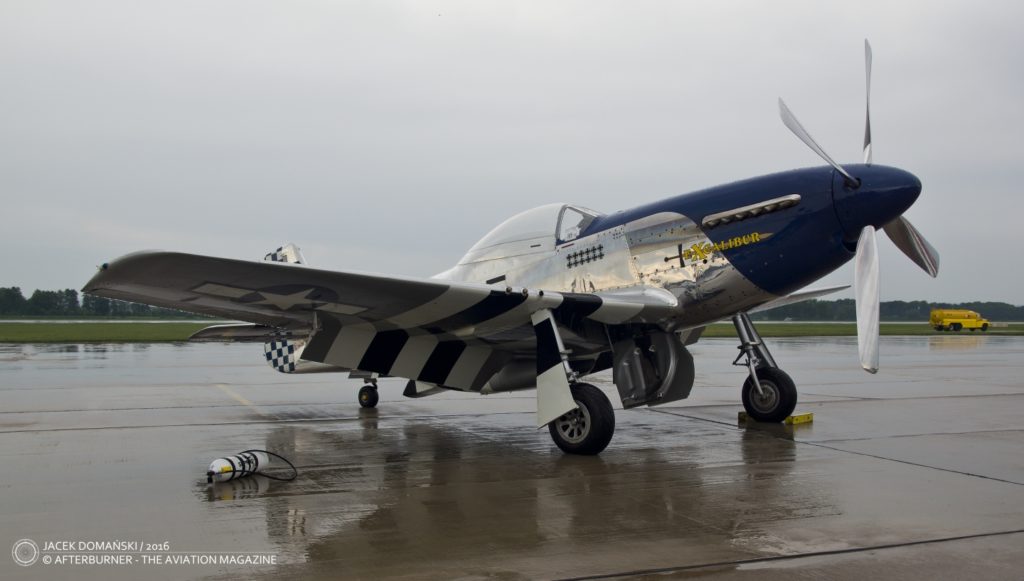 The Mustang will also join one of the land scenes and become part of a large group of historic aircraft, whose flight in the Pardubice Sky has become a regular part of the Aviation Fair.
The 29th edition of the airshow will take place on 1st and 2nd of June at the Pardubice airport.