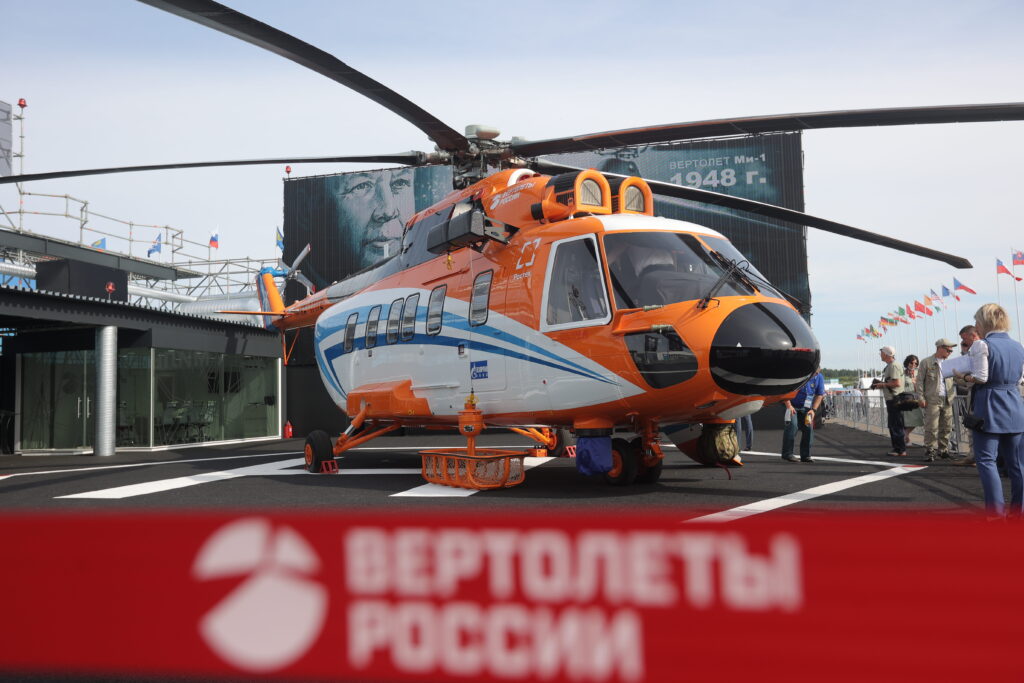 At the end of July 2021, Vitaly Markelov, Deputy Chairman of ´Gazprom' Management Committee and Andrey Boginsky, Director General of 'Russian Helicopters' holding have signed a Strategic Cooperation Agreement for supply of the first Russian-made offshore helicopter.
Following that agreement, 'Russian Helicopters' company will provide prototypes for testing purposes, organize serial production of the new helicopter and secure its certification. In addition, the holding will establish a training centre for both flying and technical personnel, as well as service centres. 
Mi-171A3, as the first Russian offshore rotorcraft is designated, was created in accordance with standards set by International Association of Oil and Gas Producers and meets increased safety requirements for flights over open waters. Its maximum take-off weight is 13 tons and the helicopter is equipped with a robust, emergency-safe fuel system, an autoactivated emergency water landing system and external life rafts. The serial Mi-171A3 will be equipped with an integrated, ´glass-cockpit´ type, flight and navigation system to allow the crew of the rotorcraft to fly in the most difficult weather conditions.  
The helicopter will be available in two configurations. The first one is intended for carrying of up to 24 passengers plus up to 5 tons of cargo. The other one is a specialized search and rescue variant, equipped with dedicated tools and medical instruments. A conversion between those two versions will be also available.
The Mi-171A3 prototype was presented during this year´s edition of the International Aviation and Space Salon MAKS-2021.
All photos courtesy of JSC "Russian Helicopters" / Rostec State Corporation. "Russian Helicopters" press materials were used.