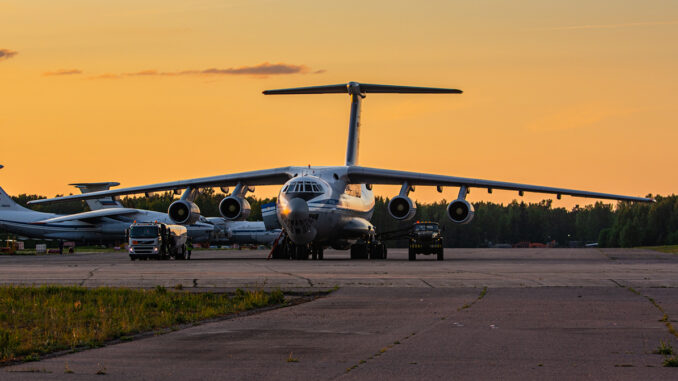 It sounds a bit of a cliché to say that night flying requires advanced skills and capabilities, but that´s the way it is. Practically every aspect of flying is completely different in the dark. The aircraft looks different, engines seem to run rough, night illusions are common and even the cockpit is unfamiliar with its strange red glow of instruments.
It has been said that what needs attention during a daytime flight, needs double attention at night. Flying in the dark requires a bit different attitude, more time for planning, ground operations and paying special attention to details. And the weather, always being an important factor, becomes even more important during the night.
Even the familiar landscape looks completely different at night. Most of reference points so easy to find in the daylight, suddenly disappear, being replaced by new landmarks with colourful and flashing lights around them.
There is no other way to gain a night-fly experience than practising flying in the dark. That´s why a regular night trainings are among the most important elements in training of a military pilot. That´s because the learned skills will not remain valid for long and therefore continuous training is necessary.
A short time ago the Russian MoD released a few information about the night trainings held within the transport aviation units assigned to the Western Military District (Западный военный округ). We took advantage of this opportunity and have looked closer at two night-fly exercises.
The first series of training flights in night conditions was organized at Migalovo air base, located in the Tver area. Among participants of that exercise there were also young officers, who graduated from an aviation school just in 2020.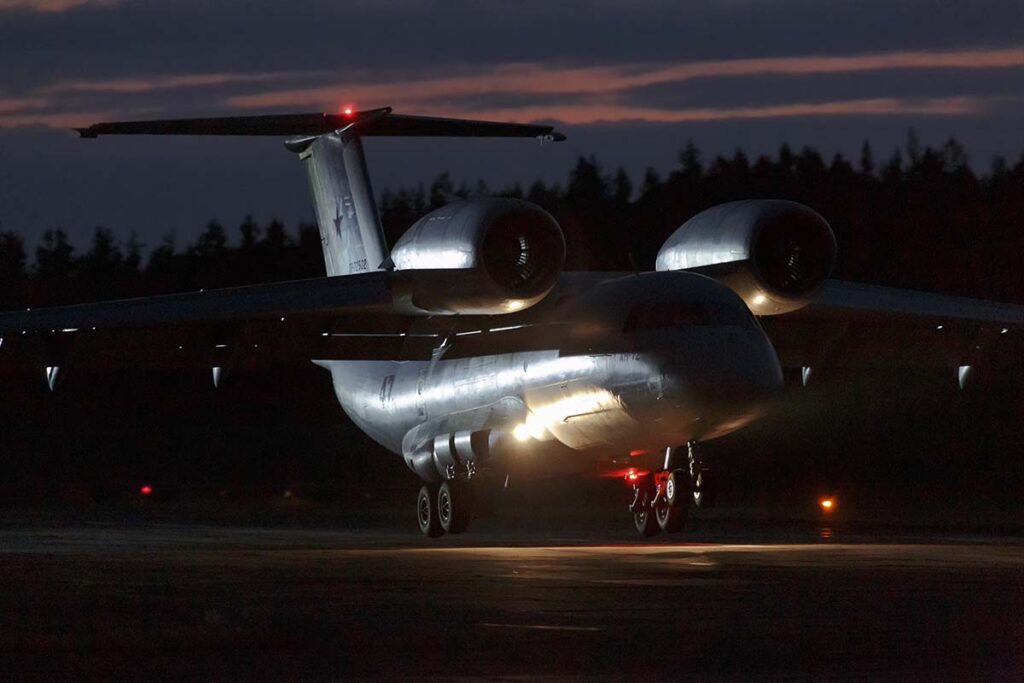 During the training, the transport aviation crews practised night take-off and landing procedures, IFR flying along a given route, communication with flight management team, as well as special landing scheme that included opening of main ramp and side doors.
A total of ten Ilyushin Il-76 transport aircraft of the MTA were involved in this night-fly exercise at Migalovo.
Another training was held in the Leningrad area. In this case, the airmen from independent Mixed Transport Aviation Regiment of the District carried out a series of night flights over St. Petersburg and its metropolitan area.
Crews of Antonov An-72, Tupolev Tu-134M, Antonov An-12 and An-26 transport aircraft performed several training flights, at night and limited visibility conditions. A special attention was paid to practise landing procedures, as they are considered as most dangerous when performed in above mentioned conditions.
Not only within the Russian Aerospace Forces, but in most of air forces all over the world, such night-fly trainings are a mandatory element of transport aviation pilot training. In order to keep and improve their skills, all pilots should participate in nigh-time trainings on regular basis.
Because, when it comes to night flying, the oldest rule matters – the more pilot flies during the dark, the more competent and prepared he will be.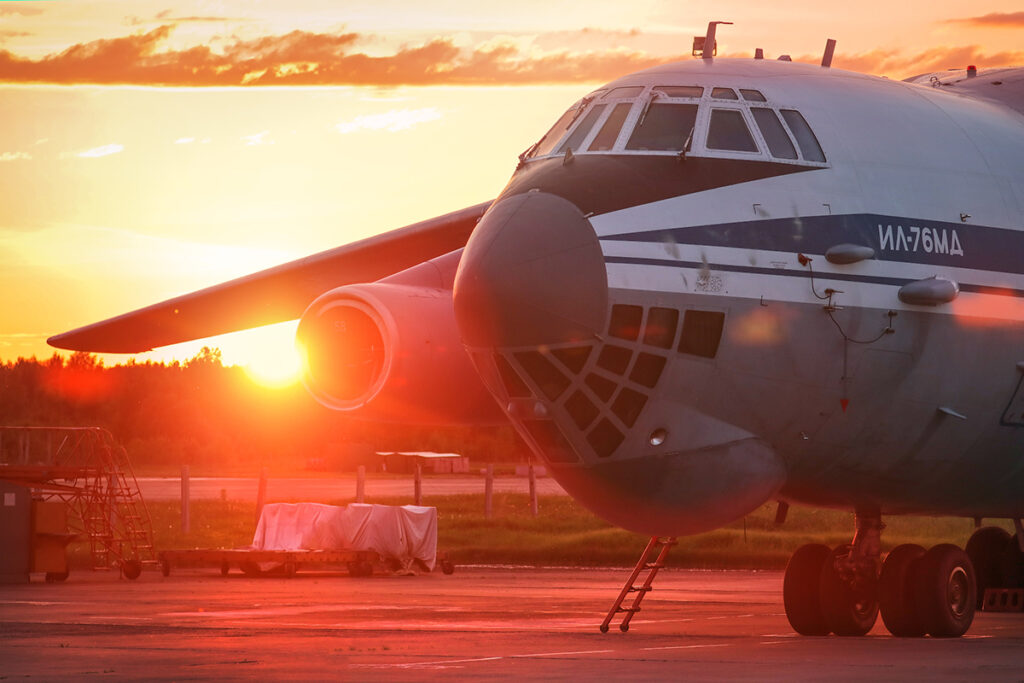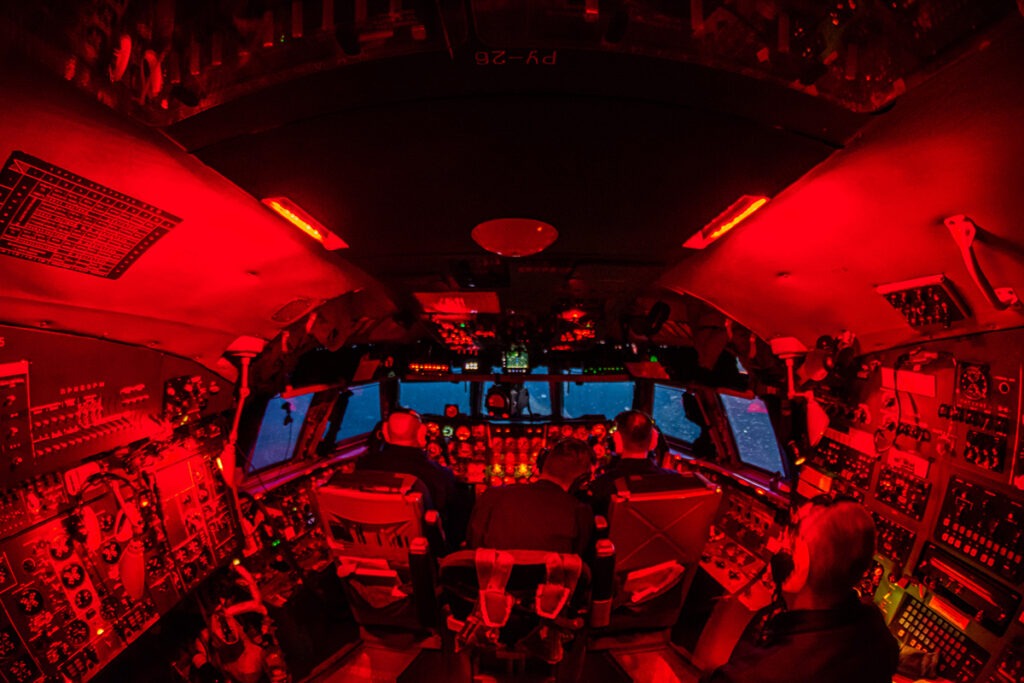 All photos and infographics © Russian MoD (Министерство обороны Российской Федерации), used under the Creative Commons Attribution 4.0 license. MoD press information were used.