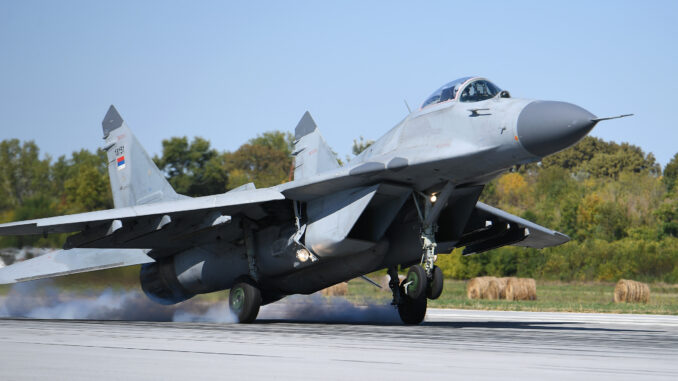 Two weeks ago, the 2021 edition of joint Romanian-Serbian military exercise ´Air Solution´ was successfully completed. Training activities were organized in both Romanian and Serbian airspace and on airfields located in both participating countries
Although the first aviation exercise organized under the common name ´Air Solution´ took place in 2009, this year´s edition is only the seventh one, as this exercise is generally held on biannual basis. An idea of organizing a repetitive Romanian-Serbian joint live-fly event came after a successful conclusion of ´Interceptor 2008´ exercise – having a rather simple scenario of intercepting a passenger aircraft violating the air space of both countries.
Back in 2009, with the first edition of the exercise, the main objective of the joint cooperation within the live-fly exercise was defined as to enhance the interoperability level of both air forces. In addition, series of bilateral trainings was aimed to promote the collaboration of involved countries, as well as gaining experience in organizing international aviation exercises.
The first edition of ´Air Solution´ was held in October 2009 and lasted two days. It was organized at Batajnica (Serbia) and Câmpia Turzii (Romania) air bases with participation of MiG-21 fighters from both countries, Serbian G-4 ´Super Galeb´ attack aircraft and An-26 transport aeroplane, as well as another An-30 of the Romanian Air Force. An Interesting fact is, that the exercise was already carried out in accordance with the NATO standards.
Subsequent editions of the exercise were then organized in 2011, 2013 and 2015. The third edition marked another milestone in bilateral military cooperation. Then, for the first time, a SAR mission was performed over a territory of neighbour country – a Serbian Mi-17 helicopter participated in the search for a pilot being shot down over Romania, while two Romanian ´Puma´ rotorcraft performed a similar training in Serbia. There was a total of 30 aircraft involved in the 2013 edition of the training.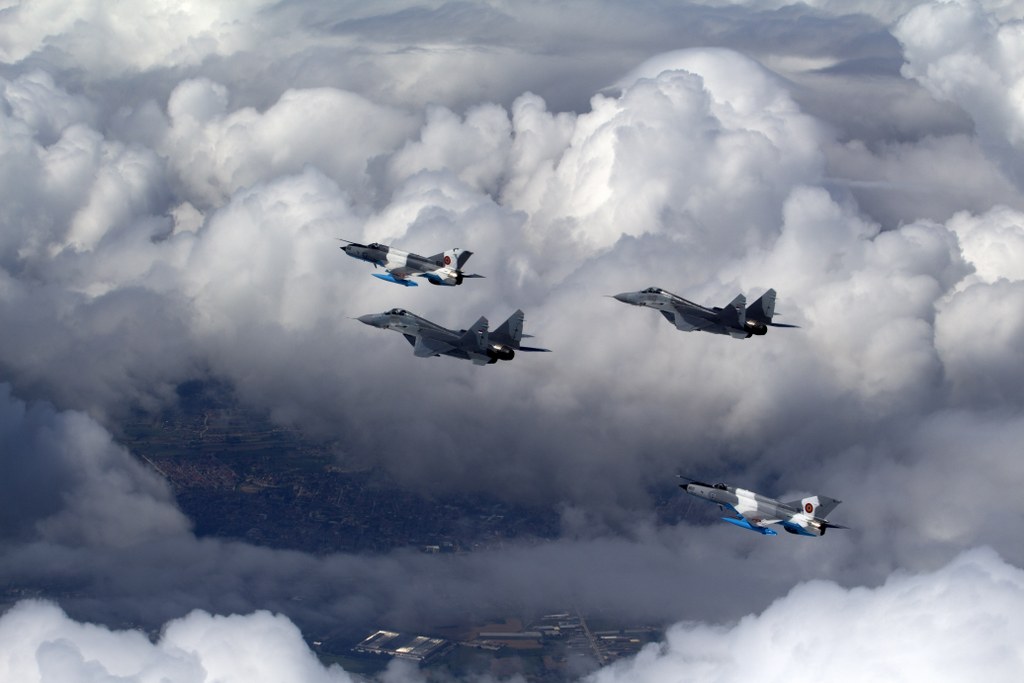 However, the fifth edition that was initially planned for 2017 was cancelled. The main reasons behind that decision were crash of Romanian MiG-21 fighter that occurred on 12th June and shortage of operationally active aircraft in the Serbian Air Force inventory.
Nevertheless, the exercise returned next year and the 2018 edition was among the worth noting ones. And that´s because members of the Ohio National Guard, who took part in the training as observers. Within the usual cross-border deployment of aviation units, during ´Air Solution 2018´ a Serbian J-22 ´Orao´ attack-aircraft was being based in Romania, while two Romanian MiG-21 fighters arrived to Batajnica air base in Serbia.
The sixth edition of ´Air Solution´, being organized in 2019, was another milestone in Romanian-Serbian military cooperation. For the first time Serbian MiG-29 fighters were being based in Romania and exercise objectives were fulfilled by mixed crews. It also marked a premiere participation of Romanian F-16 Fighting Falcon jets. In total, there were more than twenty aircraft from both air forces involved in the 2019 edition.
The joint Romanian-Serbian exercise has returned in 2021, after one year gap. During this year´s edition of the ´Air Solution´ training, the participants practised missions focused on control and protection of the air space, resolving crisis situations in the airspace and securing an air support, as well as medical evacuation and SAR missions.
As usual, fighters, transport aviation and helicopter units from both countries have participated in two-day training activities. They were supported by signal, air surveillance and early warning units, as well as aviation technical crews.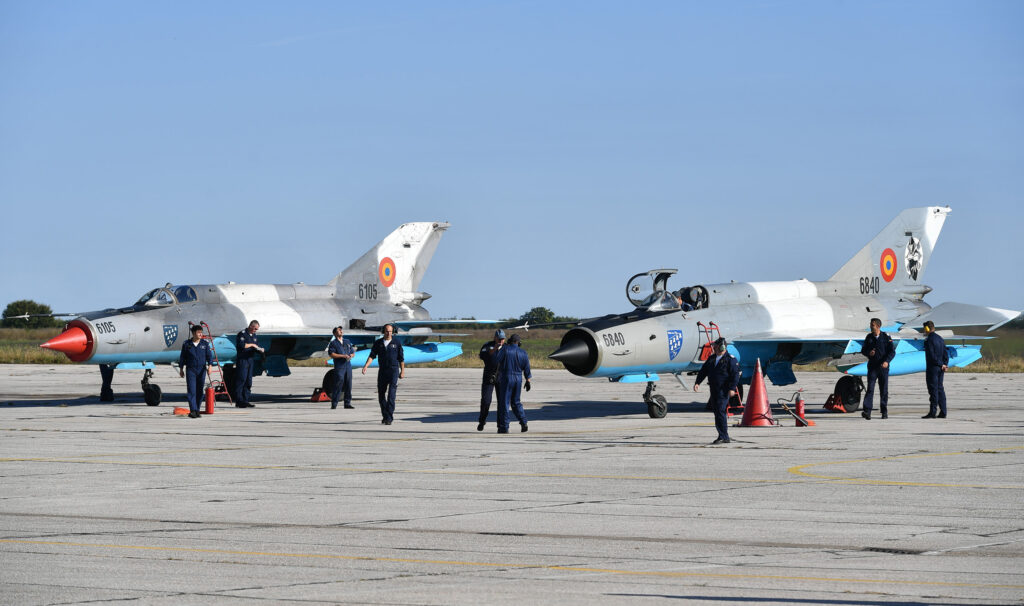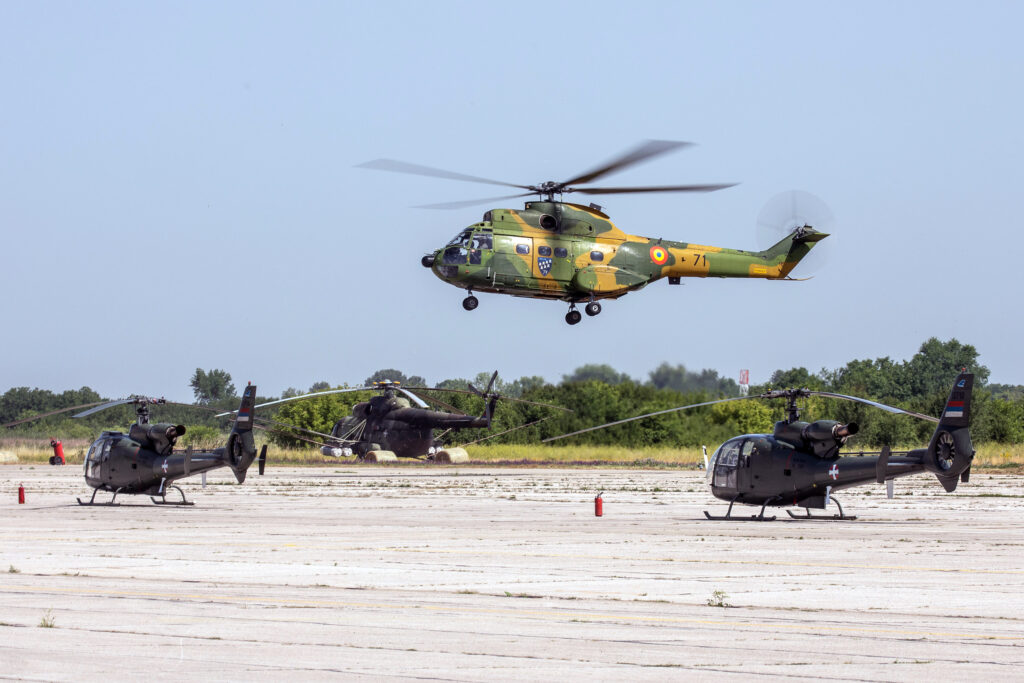 All photos © Министарство одбране Републике Србије / MoD Republic of Serbia. MoD press releases were used. Cover photo – Serbian MiG-29, Air Solution 2019.