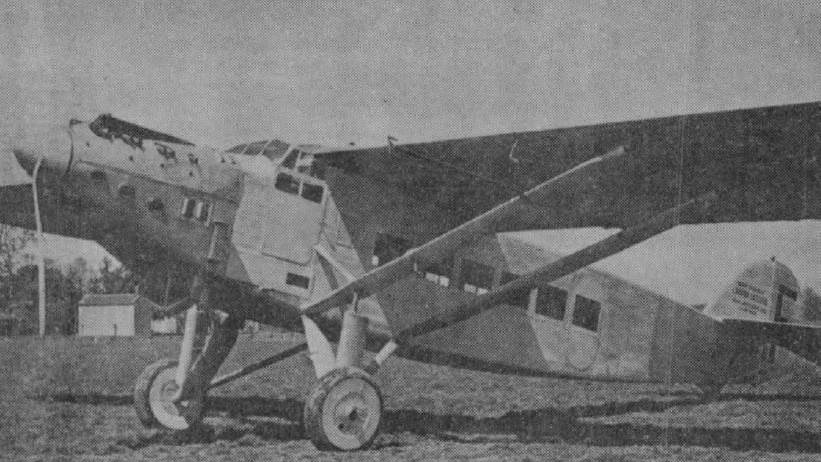 On 13th May 1930, Jean Mermoz, French aviation pioneer, opened the south transatlantic postal line, from Saint-Louis in Senegal to Natal, Brazil, flying in Latécoère 28 floatplane.
Jean Mermoz was born on 9th December 1901 in Aubenton, Aisne. His childhood was not easy, marked by separation of his parents and then the Great War. During his early years, Jean Mermoz was rather aiming for vocational studies than aviation but it all changed in 1920, when he joined the army on a four year contract.
Following the advice of Max Delty, an operetta singer and a friend of his mother, Mermoz had chosen the air force and was assigned to 34th aviation regiment at Le Bourget. Nevertheless, he was rather disappointed with the training and condition of aircraft used in that unit. In addition, Mermoz was facing several problems while trying to pass the initial course, crashed a few aircraft and suffered some fractures.
Finally, in February of 1921, Mermoz successfully made a solo flight without crashing any aeroplane, completed the training and was promoted to corporal. Then he was assigned to 7th squadron, one of the French combat units in the Middle East and spent almost two years there. For the young pilot it meant a time full of adventures and intensive flying. Mermoz clocked more than 600 flying hours within eighteen months and performed several emergency landings in desert, as well as deep into the enemy territory.
Mermoz returned to France in 1923, decorated with the Médaille du Levant (Levant Medal) and Croix de Guerre des Théâtre des Opérations Extérieures (Theatre of External Operations War Cross). He was finally released from active duty in June of 1924, although during a few next years still being assigned to several squadrons all over France – initially as a reserve non-commissioned officer, then promoted to second lieutenant. Nevertheless, his disappointment with the armed forces increased progressively.
Discharged from his active service within the air force, Mermoz suffered the fate of many pilots of the post-war years, being unable to find any aviation-related employment. He was taking any possible job, such as night guard, sweeper or car washer. Finally, after six months of living in misery, Mermoz began to work for postal aviation company, Lignes Latécoère.
There, he started his new career as an aviation mechanic but shortly thereafter passed an internal pilot exam and was assigned to Toulouse-Barcelona line. Over the next couple of years, Mermoz was successively gaining more and more experience with demanding postal flights. In 1925, he was assigned to Barcelona-Malaga route and one year later, took over the flights between Casablanca and Dakar. There, Mermoz experienced yet another emergency landing in the desert, due to engine failure.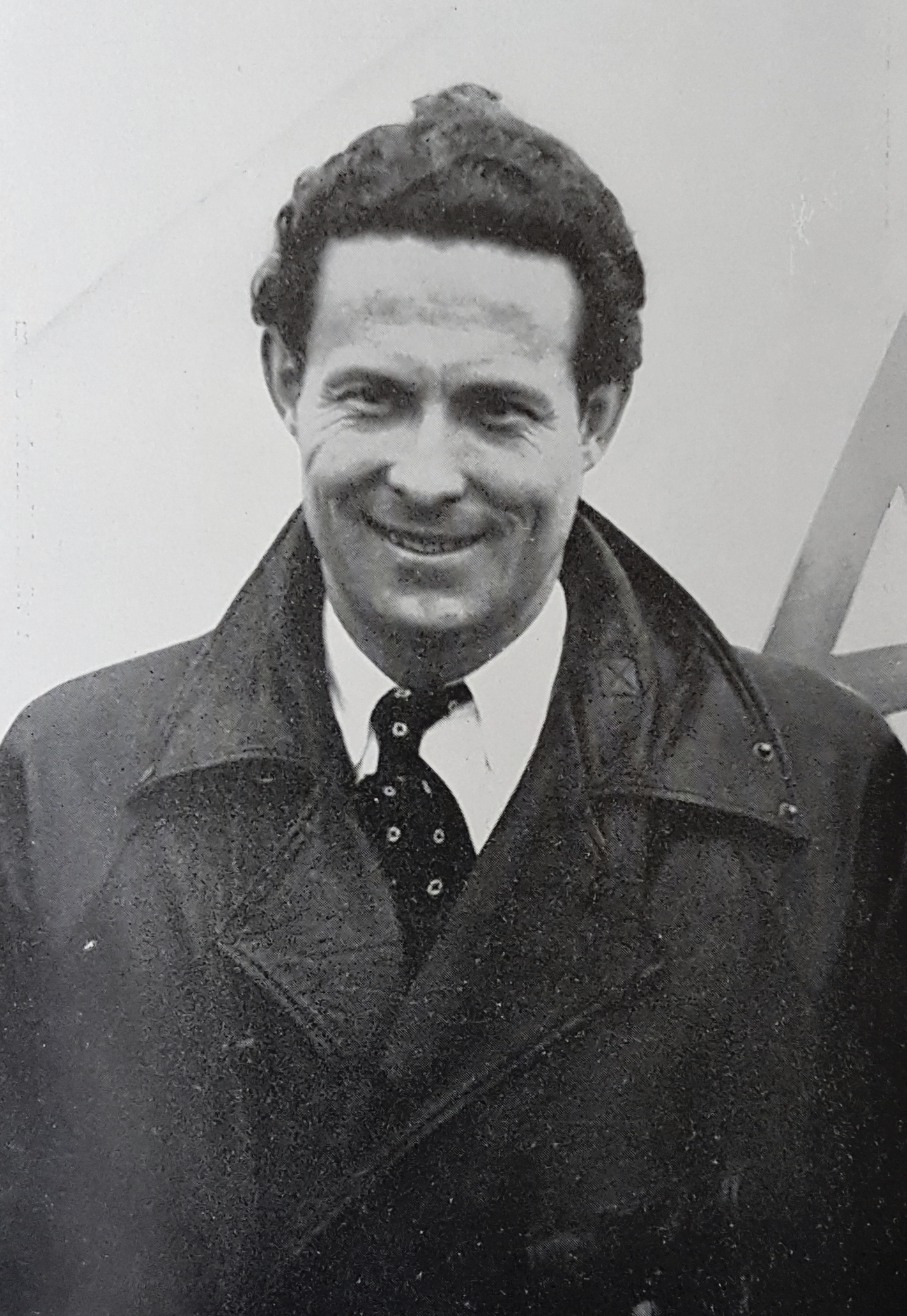 It was one of the most tragic events of his life. Firstly, he had to walk for one day in a sandstorm, then was imprisoned by a local tribe and finally released for a ransom. All those events led to a serious illness and additional injuries resulting with a risk Mermoz would not return to active flying anymore. Nevertheless, after just two months of convalescence, the unbreakable French pilot went back to Morocco and flew again.
Since the year 1927, Mermoz was, step by step, increasing the range of Latécoère postal service. In October of that year, he completed, together with Élisée Négrin, a non-stop flight from Toulouse to Saint-Louis in Senegal, flying a Latécoère 26-2R named Spirit of Montaudran – a clear reference to Spirit of St. Louis of Charles Lindbergh. The flight lasted 23 hours and 30 minutes and the crew covered a distance of 4,270 kilometres.
A month later, Mermoz went to South America in order to check local conditions and possibility of establishing a net of postal connections there. Acting as a director of the company, the French aviator spent a long time there, flying over Patagonia and through the Andes. He also established night postal flights thorough the continent and added even more aviation accidents to his long list. In 1929, Mermoz officially opened a regular postal route over the Andes and then returned to France.
In the summer of 1930, Mermoz – together with his crew of Léopold Gimié as radiooperator) and Jean Dabry as navigator – began a series of training flights as a preparation for crossing the Atlantic Ocean. He wanted to open a regular connection between Paris and South America but then the French government introduced a ban on transatlantic flights for wheel undercarriage aircraft, being a result of series of tragic accidents.
Undaunted, Mermoz has chosen a Latécoère 28.3 floatplane for the trip and named the aircraft Comte-de-la-Vaulx, in honour of Henry de la Vaulx who died in an aeroplane crash. On 12th May 1930, Mermoz and his crew took-off from Saint-Louis in Senegal and, after 21 hours and 10 minutes of flight, successfully landed at Natal, Brazil.
Although Mermoz finally proved that mail can be carried across the ocean by aeroplane postal service, it shortly turned out that Latécoère floatplane was not suitable for such demanding flights. The aeroplane was so fatigued after the first crossing of the Atlantic that return flight was uncertain. Finally, after approximately fifty attempts of fixing the airframe and upgrading the aircraft, Comte-de-la-Vaulx took-off for a flight back to Africa in July of 1930. However, the aircraft did not make it back. An oil leak forced Mermoz to perform emergency landing in the ocean, the crew and post was picked up by a ship and then Latécoère 28 sank into the sea.
Nevertheless, that did not discourage Mermoz from another goal of crossing the North Atlantic. The aircraft he chosen was again a modification of Latécoère 28. Regrettably, Mermoz crashed that aeroplane while performing test flights near Toulouse. Although the accident looked very serious and the Latécoère was completely damaged, the brave pilot suffered just a scratch.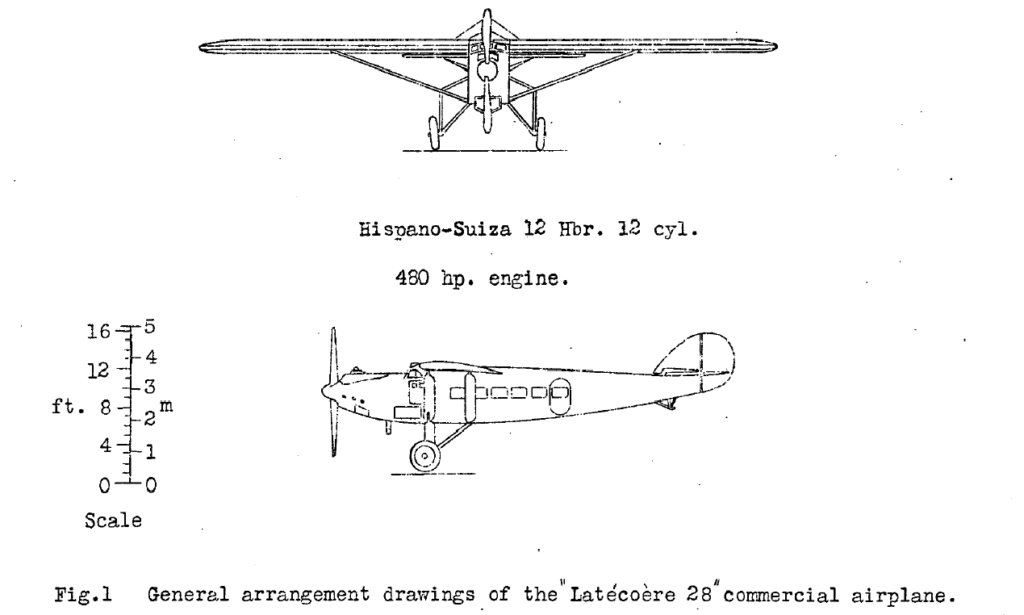 However, that was the very point he gave up on testing new aircraft and focused on long-range expeditions instead. Among the aeroplanes Mermoz used for his flights there was Latécoère 300 flying boat with that he completed more than twenty adventures.
On 7th December 1936, at 04:32 hours, the Latécoère 300 F-AKGF, named Croix-du-Sud (English: Southern Cross), took-off from Dakar Bel-Air base for another transatlantic flight. The crew was Jean Mermoz as the captain, Alexandre Pichodou as co-pilot, flight-engineer Jean Lavidalie, navigator Henri Ézan and radiooperator Edgar Cruveilher.
Just ten minutes later, the aircraft returned to base due to issue with one of the pitch propellers. Initially, Mermoz wanted to change the aircraft but there was no any other available at that time. Being under time pressure he finally decided to fix the problems on the Latécoère 300, especially that it seemed to be just a minor issue.
Shortly before 7:00 hours, Mermoz and his crew took-off again. Initially, it seemed the flight would go smoothly. The crew of Latécoère 300 communicated with the base in Senegal on regular intervals and reported no issues. However, a short message that was received at 10:47 hours said that ´right rear engine was cut off´, without any further explanations.
It was the last message received from the F-AKGF. Despite the search operation that was launched shortly afterwards, no traces of the aircraft or the crew were found. Final fate of Croix-du-Sud still remains a mystery, although the most probable hypothesis indicates that it was probably the propeller (or its parts) that was broken, carried away by its rotation and causing damage on the fuselage or control systems. Nevertheless, the second supposed reason is a sabotage done by the Nazi Germany due to some sensitive content of the postal package.
Official state funeral ceremony took place on 30th December 1936. During his short but adventurous aviation career, Jean Mermoz clocked a total of 8,200 flying hours. He was a friend of several other French aviators of that time and also inspired several of them, including Saint-Exupéry, Henri Guillaumet and Marcel Reine. Mermoz´s legendary performance during both military and aeroplane mail service years, as well as ability to escape the peril, earned him a nickname l'Archange (English: archangel).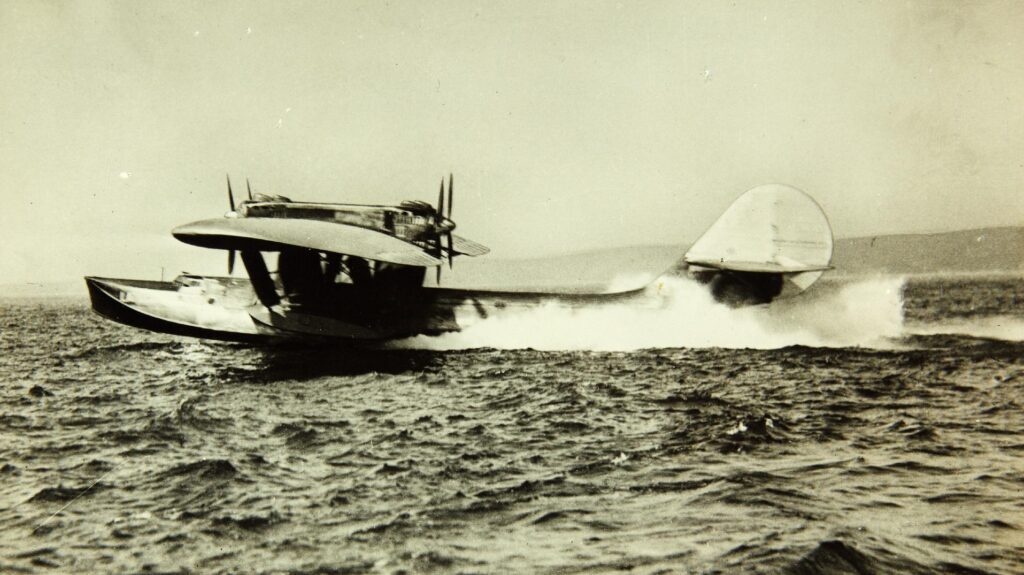 Cover photo: Latécoère 28 aircraft from ´NACA aircraft circular No. 112´, 1930 (source: NASA, 19930090389, public domain)