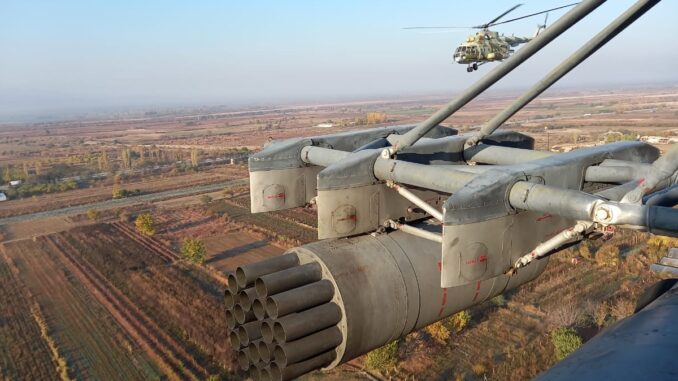 As already mentioned in our report from opening an airlift to Armenia, the Russian Army Aviation Mi-8 and Mi-24 helicopters are included in the peacekeeping deployment to Nagorno-Karabakh. Those helicopters were, just like other military equipment, transferred to Erebuni air base on board of Il-76 and An-124 transport aircraft.
The so-called 2020 Nagorno-Karabakh war ended up with a ceasefire agreement concluded on 10th November 2020 and one of the conditions included in this pact was the immediate deployment of the Russian peacekeeping forces in the region.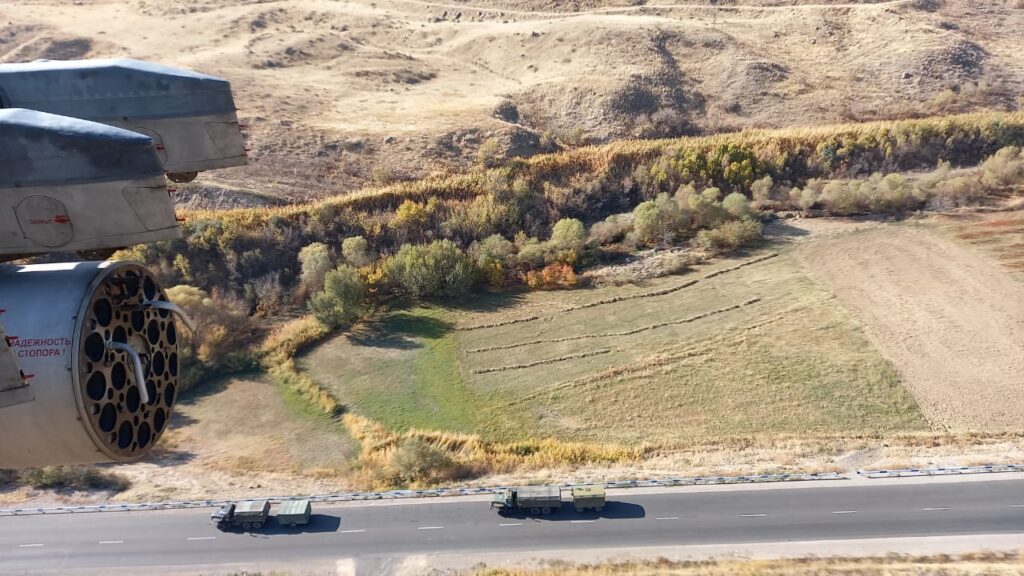 Only a day later, the Russian armed forces opened the airlift to Erebuni, Armenia, in order to move troops and equipment there and provide them a steady supply. Eighteen to twenty Il-76 and two An-124 aircraft were assigned for this operation, delivering to Armenia approximately 2,000 of military personnel, armoured carriers and other vehicles.
Soldiers from the 15th Separate Motorized Rifle Aleksandriyskaya (Peacekeeping) Brigade [15-я отдельная мотострелковая Александрийская бригада (миротворческая)] based in the Central Military District represents the largest part of Russian deployment in Nagorno-Karabakh, but also several specialized units – bomb squads, engineering troops or medical teams, were also sent there.
The peacekeeping deployment includes also eight Mi-8 and Mi-24 helicopters from the Russian Army Aviation units. After being transferred to Erebuni and then assembled, on 13th November 2020 the army rotorcraft commenced their active service in Nagorno-Karabakh.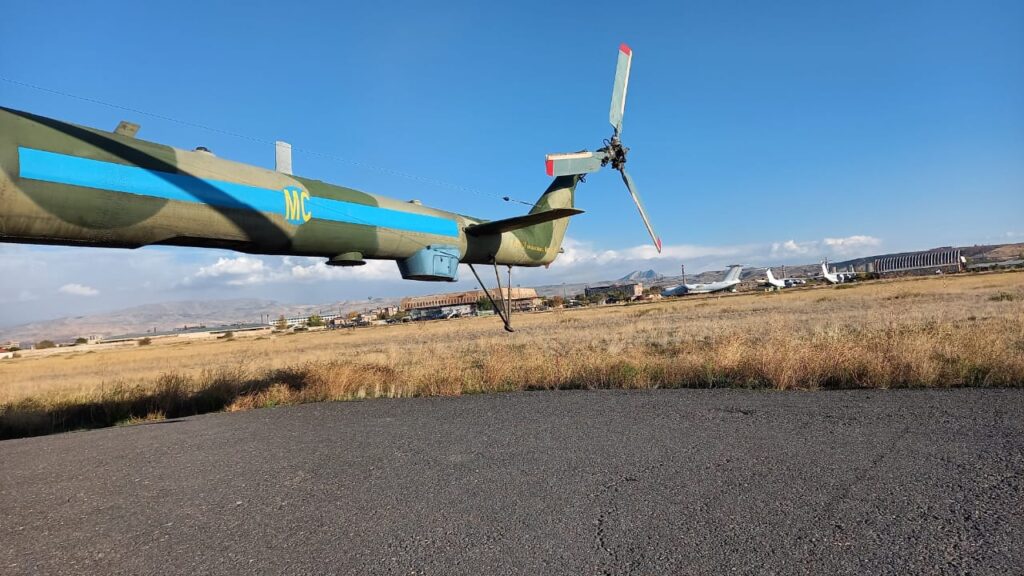 One of the most important initial tasks of the army aviation was providing escort duty for the military convoys travelling from Erebuni to Stepanakert, the Lachin corridor and other locations in the area. On the average, the military columns had to travel from 250 to 300 kilometres from the air base in Erebuni to their points of operation.
The army helicopters will also provide an aerial monitoring of ceasefire and possible violations of the agreement from 10th November. In addition, they help to deliver troops and equipment to the remote, hard-to-reach locations in the region.
The Russian Ministry of Defence launched a special web page focused only on the Nagorno-Karabakh peacekeeping mission. There, inter alia, two interesting video materials can be found, both taken from board of Mi-8 helicopters while securing the movement of military columns from Erebuni – you can find them also here: (1) / (2)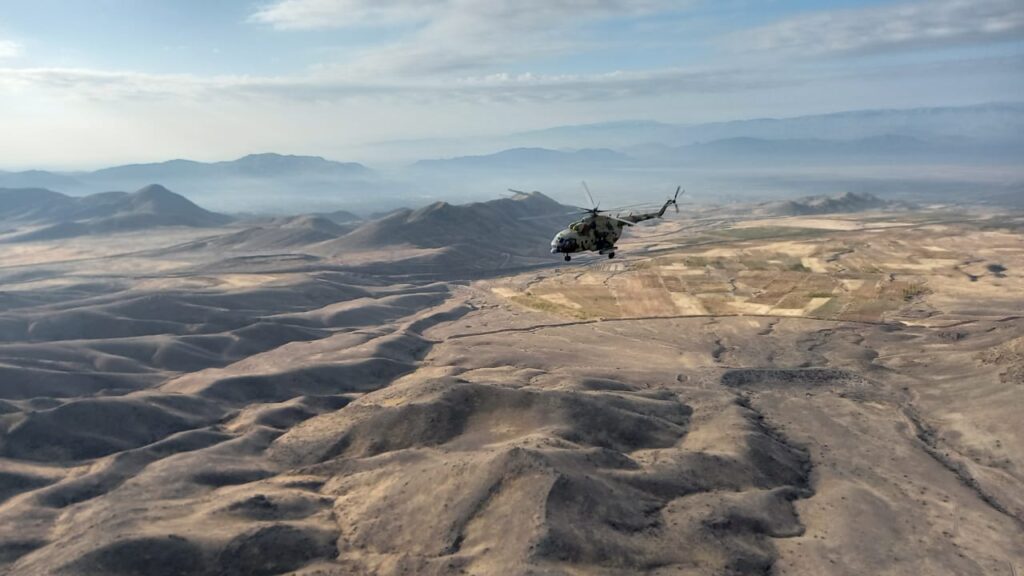 All photos © Russian MoD (Министерство обороны Российской Федерации), used under the Creative Commons Attribution 4.0 license. MoD press information were used.