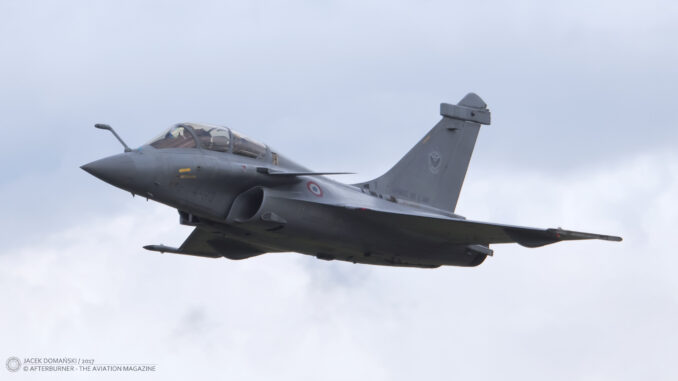 We are only two months away from the Belgian aviation weekend consisting of the 42nd edition of International Sanicole Airshow and spotter day at Kleine-Brogel air base. And, as the date draws near, organizers of that well-known event are disclosing more and more participants of the biggest aviation show in Belgium.
One look at the list of dynamic displays is enough to say that the Sanicole show is – after a one year gap caused by coronavirus restrictions – really returning with a style. And as usual, the 2021 edition offers not only a group of regulars but also several very interesting premieres.
The first of those debuts will be a flying display of a recently restored Hawker Fury fighter aircraft. And, although it resembles a regular Sea Fury used by the navy, that one is a bit different and therefore a very rare warbird. It comes from the series of approximately 55 single-seat fighters being built for the Iraqi Air Force, commonly known as ´Baghdad Furies´ (sometimes also an ISS designation was used, being an abbreviation for ´Iraqi Single Seater´). As the ISS Fury was a land-based fighter, it lacks the possibility to fold its wings, unlike naval variants of the aircraft.
That interesting aeroplane arrived to Belgium in 2011 and, after a long restoration process, made its first flight on 17th July 2019. During the 2021 edition of Sanicole airshow, the ´Baghdad Fury´ will by flown by its owner, Kris Van den Bergh.
Another Belgian premiere is related to T-6 Texan training aircraft. And not a usual one, as this very aircraft won the 2011 award for the best restoration project at Oshkosh air show in the USA. Then it spent a few years in the UK and in 2020 was bought by Stijn De Jaeghere, a well-known and experienced unlimited aerobatics pilot.
Speaking of aerobatics, visitors to the 42nd International Sanicole Airshow can be sure of the amount of solo and team aerobatic displays. Among them there will be Aerobatics Equipe de Voltige team of the French Air Force, flying two Extra 330 aircraft, Patrouille Suisse and Red Arrows jet aerobatic teams and AeroSuperBatic team with a pair of Boeing Stearman biplanes and wing-walking show.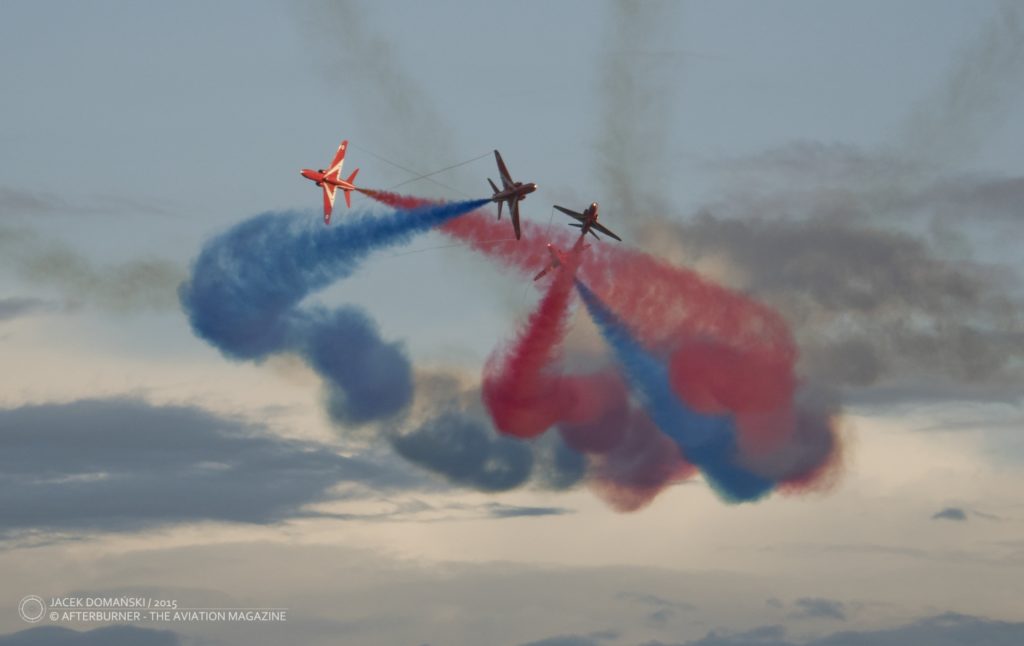 According to the already disclosed list of participants, helicopter displays will be among the air show highlights this year. As usual, the Belgian Air Component will be represented by Agusta A-109 display team, well-known because of its spectacular and dynamic show with lot of flares. Captains Jo Jacobs and Stijn Soenens are looking forward to introduce their new display helicopter, so we may expect even more breath-taking performance this September.
As previously planned for 2020, the Czech Air Force will visit Sanicole with three helicopters of different types to perform two flying displays there. First of them will be a combat search-and-rescue demo performed by a pair of Mi-24/35 and Mi-171 rotorcraft, and then a solo display of W-3 Sokół will follow.
In 1954, the first three SAR helicopters entered service in the Belgian Air Force – they were British-made Bristol Sycamore rotorcraft. And exactly such helicopter will appear over the Sanicole airfield in September. Bristol Type 171 Sycamore, being a part of the Flying Bulls collection, is currently the sole airworthy rotorcraft of that type in the world.
Another interesting participant will arrive from Denmark – Baby Blue demonstration team of the Royal Danish Air Force. A pretty rare participant of international air shows, the Danish team operates five Saab T-17 Supporter aircraft to perform a group and solo display.
It is also important to mention here about the XTM Joint Jubilee 2021 and its participants. Several anniversaries that accumulated this year made the organization team to extend the usual spotter day event at Kleine-Brogel into an Extra Tiger Meet, to celebrate the 50th anniversary of the Sanicole Aeroclub, the 70th anniversary of the 31st ´Tiger´ Squadron from Kleine-Brogel air base and, last but not least, the 60th anniversary of NATO Tigers Association.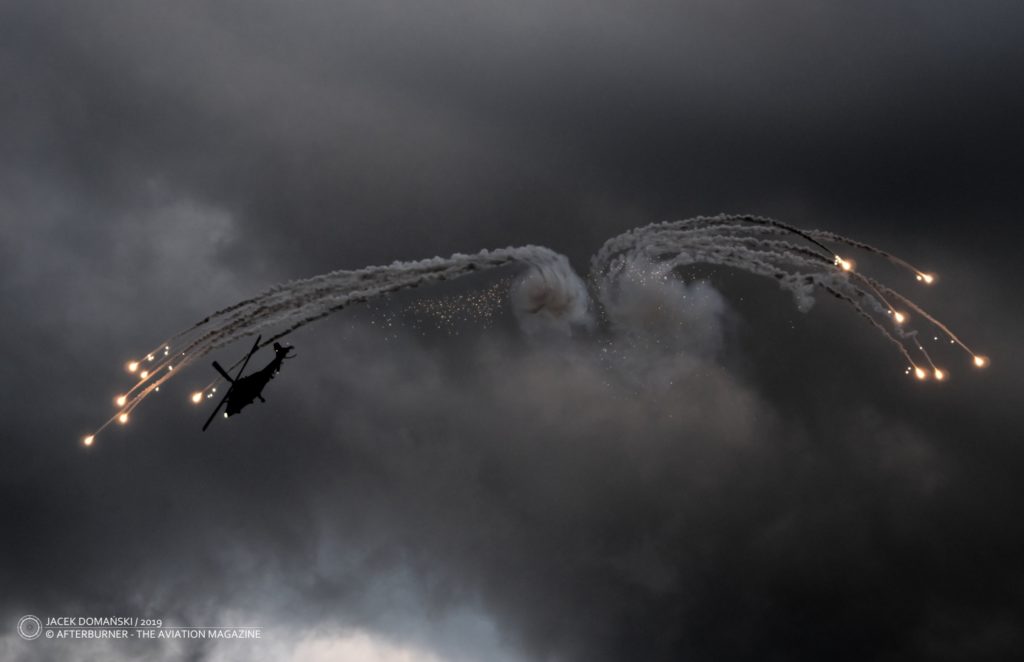 That´s why the visitors to Sanicole and KeeBee will this year be able to enjoy several jet displays, including F/A-18 Hornet (Finnland), JAS-39 Gripen (Hungary), Rafale (Vautour Bravo team from France) and F-16 Fighting Falcon (Greece and Poland). Obviously, being accompanied by domestic Vipers – Dark Falcon demo team and aircraft from squadrons stationing at Kleine-Brogel air base. A few special liveries made exactly for this opportunity can be also expected.
And, last but not least, a few announcements related to static display. The visitors to Sanicole can enjoy, as usual, some interesting aircraft at the airfield, although taking into consideration the limited space available there. Nevertheless, Boeing Stearman, Belgian-made SV-4 biplane and two helicopters (Belgian A109 and NH-90 TTH from Germany/Heer) were already confirmed to participate in the static exhibition.
The organization team also announced that the initial idea of seating-only visitors´ area was cancelled. Nevertheless, an entire area of the airfield will be divided into sectors and the visitors should stay withing the chosen sector during the show. The sector can be freely chosen, until the limit of visitors per sector is filled.
Ticket sales for all events – the 42nd International Sanicole Airshow, 9th Sanicole Sunset and Kleine-Brogel spotter day – was already launched. A spotter day ticket is this year valid for two days, Saturday 11th and Monday 13th September.
It should be also mentioned that in 2021, due to coronavirus measurements, number of visitors at Sanicole is reduced to 7,500 people per day. That´s why an additional Saturday show was added and its programme should be exactly the same as on Sunday.