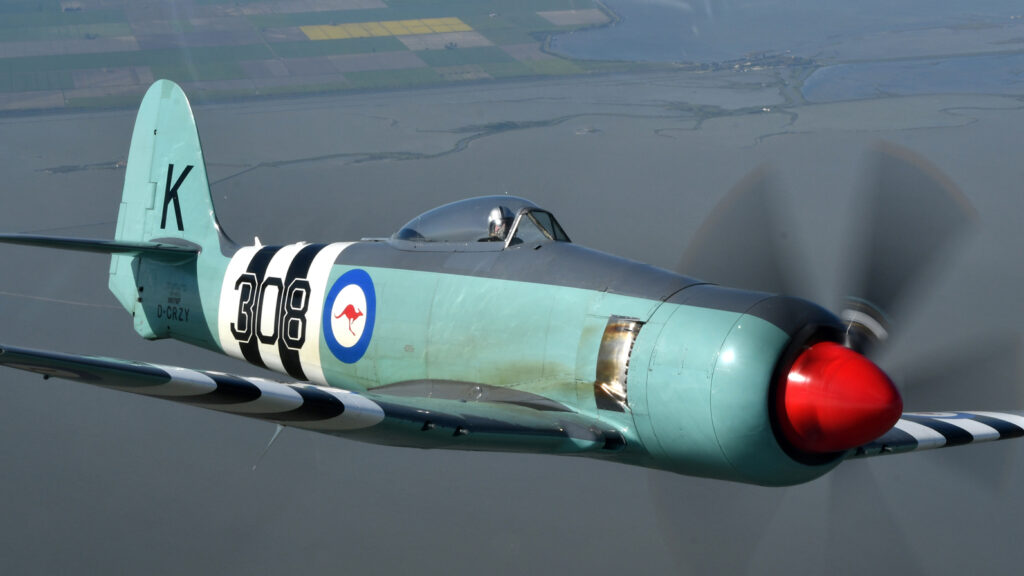 In today´s news about 2022 air show season updates we would like to focus on a few upcoming events from the Czech Republic. Although most of them were already mentioned in our leading article, now it is time to disclose more details about their participants.
Den ve vzduchu s Plzeňským krajem (Day in the air with Plzeň Region), organized at Plasy airfield, is the air show that starts yet this weekend – 30th April and 1st May. Like many similar events, it now returns after a two-year gap caused by coronavirus outbreak and related restrictions.
On both days, gates of the airfield will open to general public at 9:00 hours and the flying displays are scheduled to begin at 13:30 hours. As usual, the programme will start from a flypast of JAS 39 Gripen fighters of the Czech Air Force (subject to operational conditions). Among the other, already announced, participants of the show there are Beechcraft Model 18, Bücker Bü 131 Jungmann or Antonov An-2. Aerobatic displays will be performed by Extra 330SC (flown by Petr Kopfstein, a well-known Czech aerobatic pilot, former participant of the Red Bull Air Race series), Schleicher ASK 21 glider, the Flying Bulls Duo and a formation of four Zlín Trenér aircraft.
Visitors to Plasy airfield will be also able to see several airworthy replicas of historical aeroplanes, such as Avia BH.1, Zlín XII or Klemm L25 H. Apart from the abovementioned Gripen flypast, the Czech Air Force will perform a SAR display with PZL W-3 Sokół helicopter. Moreover, Max Holste MH.1521 Broussard, a French utility aircraft from the 1950s, will have at Plasy its premiere flying display in the Czech Republic.
And in the following weekend – on 7th May 2022 – Plzeň Region will host another interesting aviation event. On this day, the gates of Classic Trainers / Hangar 3 aviation museum at Plzeň-Lině airfield will open for visitors, for the first time in the current season. The collection was recently introduced on our pages, so if you would like to learn more about the aeroplanes gathered at Hangar 3, please follow this link.
On 14th May, another open doors day is scheduled at Letiště Točna (Točna Airport) in Prague – already the third one during the current season. That collection was also already described with details on our pages, including reports from open days held in September 2021 and March 2022.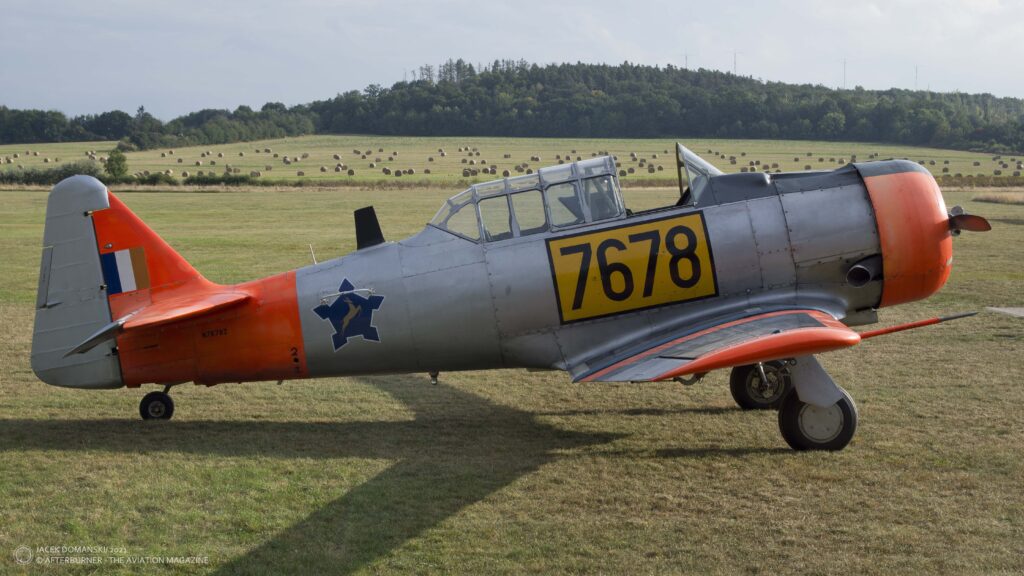 Gates at Točna airfield and hangar will be opened, as usual, at 13:00 hours. The visitors to the airfield will be able to enjoy traditional static display of historical aircraft inside the Točna hangar but, in addition, some flying displays are also possible there – depending on current weather conditions and, as always, without any prior announced schedule.
The last weekend of May will belong to Aviatická pouť (Aviation Fair) air show in Pardubice. The event is also coming back after a long gap caused by the pandemic – there was no show in 2020 and the 2021 edition was organized as television-broadcasted event only, without any spectators at the location. The first set of Aviation Fair participants was already disclosed a few days ago, including the aircraft of the Flying Bulls collection from Salzburg but this was just a foretaste.
The event will celebrate its 30th jubilee this year and a premiere performance of Hawker Sea Fury was already officially announced, as one of the highlights of the show. The aircraft, being the last propeller-driven fighter operated by the Royal Navy, will be presented by its owner, an Italian aviator, Stefano Landi. An interesting fact is that his Sea Fury is currently wearing Australian Navy marking, as you can see in our cover photo.
As already mentioned, the Aviation Fair air show will be held on 28th and 29th May at Pardubice airfield. The gates opens at 8:00 hours, both Saturday and Sunday.
Last but not least, we would like to mention Memorial Air Show (MAS), a biannual aviation event organized in Roudnice nad Labem. And, similarly to the Aviation Fair, the show will also celebrate its 30th anniversary this year – although a belated one, as the first MAS was held back in 1991. Regrettably, the coronavirus restrictions did not allow the event to be organized in 2021.
The 30th edition of MAS will be organized on 25th and 26th June 2022. The gates opens at 10:00 hours each day and the flying displays are scheduled to begin at 14:00 hours. Among the already announced highlights of the show, there are OV-10 Bronco, P-51D Mustang, B-25J Mitchell, F-4U Corsair, Hawker Sea Fury and Yak-11.
In addition, the MAS show will be preceded by Czech championship in glider aerobatics. That event will be held at the Roudnice airfield between 22nd and 24th June 2022.
Cover photo: Hawker Sea Fury, courtesy of the Aviation Fair team (photo by Caliaro Luigino)