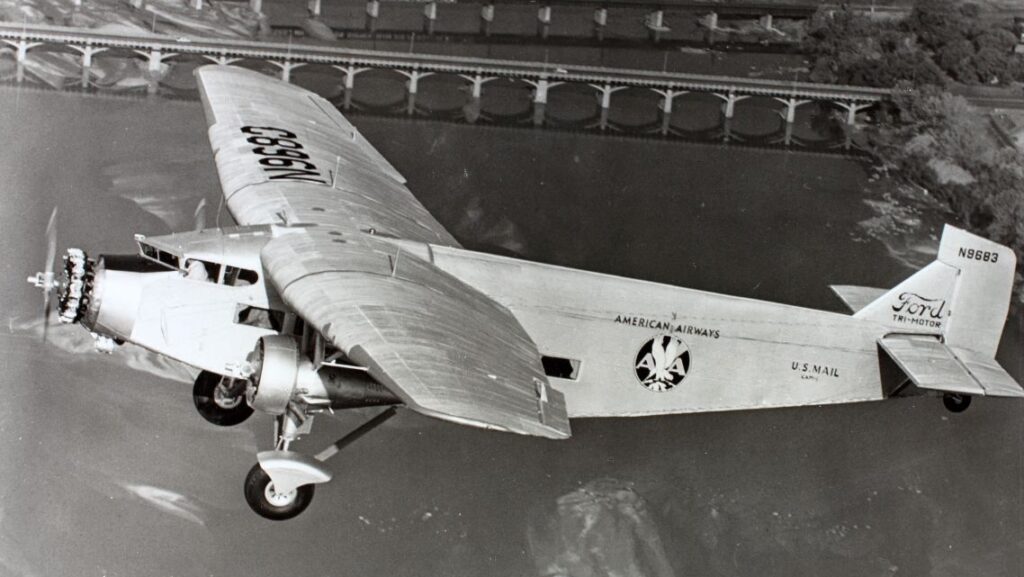 On 18th February 1930, a cow named Elm Farm Ollie travelled over 70 miles in a Ford Trimotor aeroplane and officially became the first cow ever to fly in a fixed-wing aircraft. In addition, Elm Farm Ollie was also milked during that flight, therefore being also the first animal ever to be milked in an aircraft.
The flight occurred in Missouri, USA, on a route from Bismarck to St. Louis. That interesting stunt was performed in relation to the International Air Exposition held from 15th to 23rd February in St. Louis. It was a significant event in an airshow style, with plenty of static and dynamic aviation displays. It is reported that Lieutenant Jimmy Doolittle – at that time being ´just´ a famous race and stunt pilot – was among the stars of that show.
Elm Farm Ollie, also known as Nellie Jay, was a Guernsey cow from Sunnymede Farms in Bismarck. Her adventure onboard the Ford Trimotor was done on purpose of allowing scientist to observe behaviour of an animal during flight, as well as to attract spectators to the abovementioned air show.
While in the air, the Elm Farm Ollie was milked by Elsworth W. Bunce and reportedly produced 24 quarts of milk. Then, the milk was bottled onboard and parachuted over the spectators´ area of the International Air Exposition. As rumours say, Charles Lindberg was among those who were given the privilege to taste the ´air milk´.
After the flight, the cow was officially renamed Sky Queen. She then returned to her farm in Missouri, and there – according to local newspapers – the first cow to travel with the aeroplane, lived calmly for another eight years.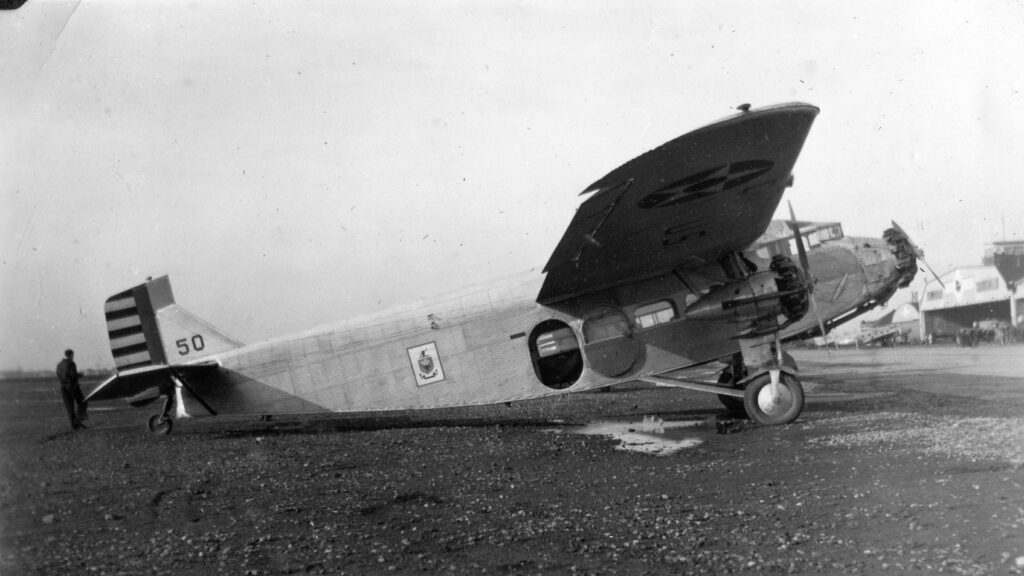 Cover photo: Ford 5-AT-B Trimotor (illustrative photo), by San Diego Air and Space Museum Archive, 01_00091974, via Flickr Commons)