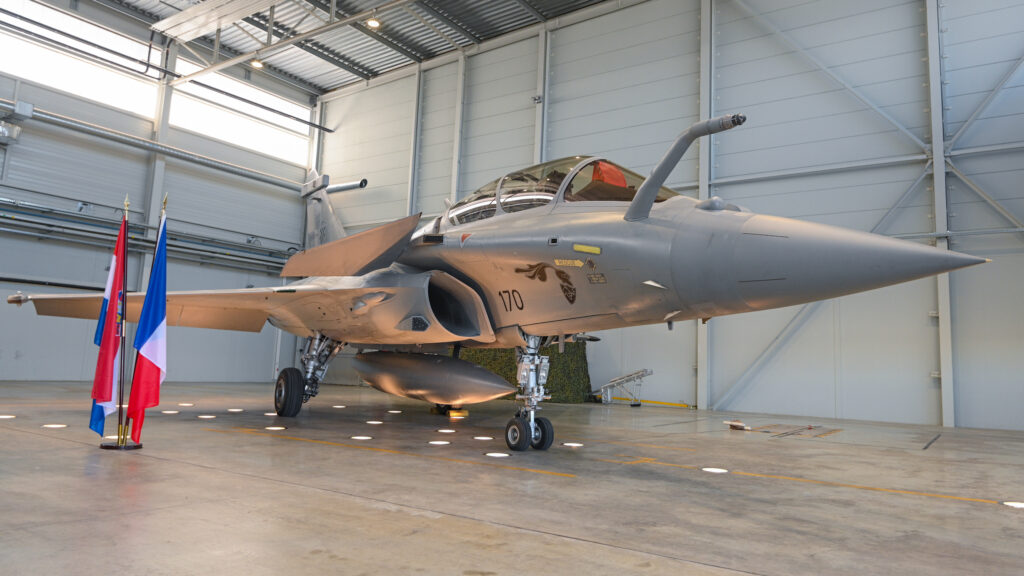 On 2nd October 2023, a solemn handover ceremony of the first Dassault Rafale multirole fighter to Croatian Air Force and Air Defence (Hrvatsko ratno zrakoplovstvo i protuzračna obrana – CroAF) took place at Mont-de-Marsan air base in France. The event of taking over the first of twelve Rafale aircraft officially marked the new era in the CroAF.
In late November 2021, during visit of the President of France Emmanuel Macron to Croatia, a bilateral agreement was signed, worth approximately one billion EUR for sale of twelve second-hand Rafale multirole fighters.
Concluding the abovementioned agreement was the great success of the Croatian government that concluded long and complicated process of searching for a successor aircraft to the country´s fleet of MiG-21 fighters. That process officially began in 2015 and among the initial options there was purchase of second-hand F-16 jets from one of the NATO countries. Over the next years, Croatia scrolled through several ideas how to modernize its fighter aviation, including Mirage 2000s, Eurofighters or JAS 39 Gripens. However, none of them did not pass beyond initial stage of negotiations.
In 2018, Croatia was very close to acquire twelve second-hand F-16 fighters from Israel. Nevertheless, that purchase worth approximately 500 million USD, was eventually blocked by the United States. According to official statement of the Israeli Ministry of Defence, issued in January of 2019, the country did not receive approval from the US authorities to conclude the sale.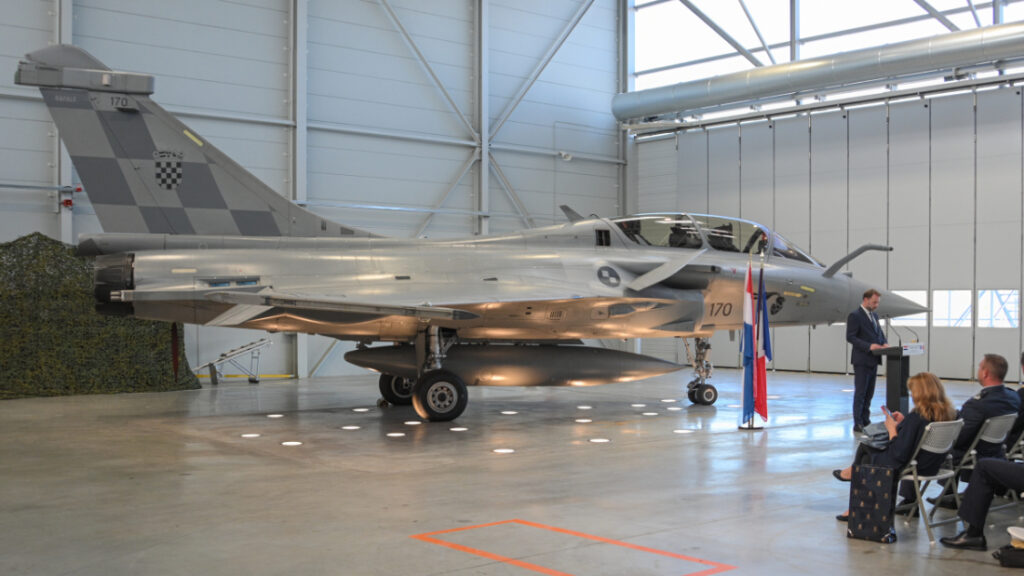 Finally, Croatia signed the deal with France and will acquire a total of twelve second-hand Rafale fighters from France. The purchased aircraft include ten single-seat and two double-seat aircraft and represent F3-R variant of the French multirole fighter. In addition, the CroAF will receive flight simulators, crew training programme and operational support until the end of 2026.
According to the contract, delivery of the Rafale jets to Croatia was planned to be executed in 2024 and 2025, in two batches of six aircraft. Therefore, the aeroplane with tail number ´170´, handed over in October of 2023, was delivered ahead of schedule.
Currently, the Croatian fighter pilots and ground crews are undergoing training in Bordeaux Training Centre. According to the official statement of the Croatian Ministry of Defence, the country is going to operate the Rafale fighters until the 2050s.
In the meantime, Serbia, the Croatian neighboururing country, is also looking for purchase of the French multirole fighters. Serbian actions aimed at acquiring twelve Rafale fighters are underway since a few years, although no final steps towards purchase were made lately.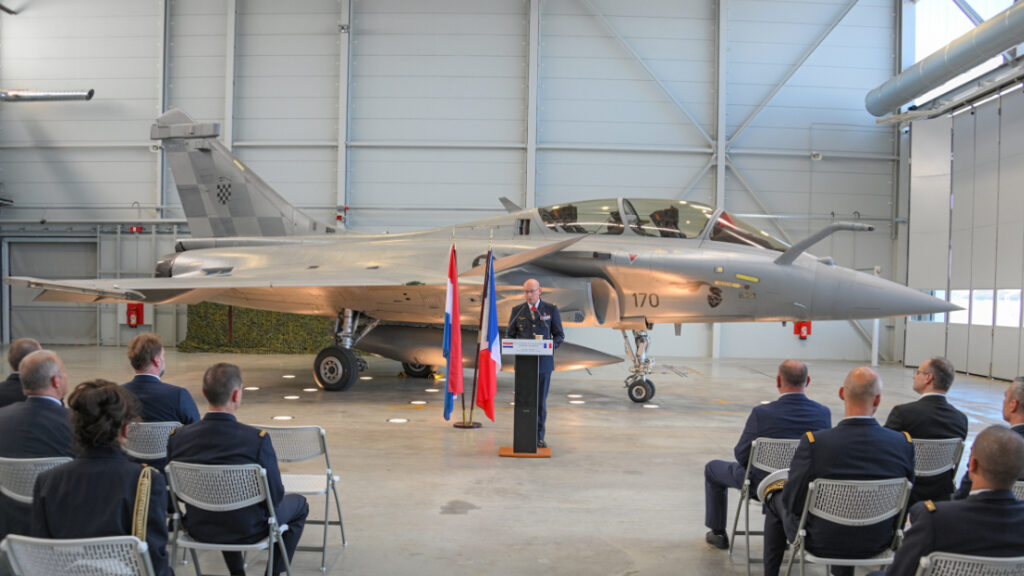 All photos © Ministarstvo obrane Republike Hrvatske (F. Klen). Information from official press releases of the Croatian MoD were used.