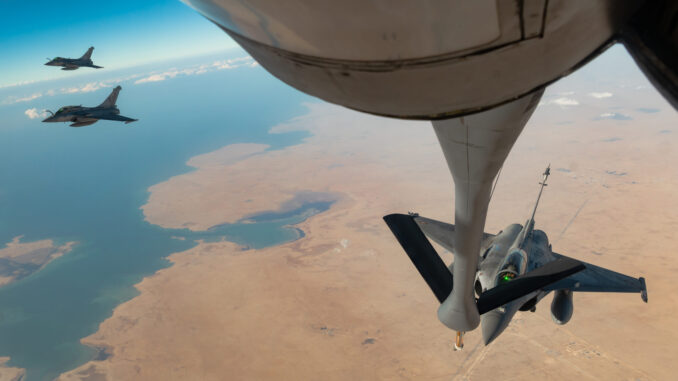 The USAF recently informed in a press release about the first-ever refuelling mission performed by the 340th Expeditionary Aircraft Refuelling Squadron for Rafale fighter aircraft of the Qatar Emiri Air Force. This live-fly training was performed on 28th December 2020, in the airspace over Qatar.
The 340th EARS was established in 2001, as one of the consequences of the so-called ´Global War on Terror´, launched by the United States after the terrorist attacks on 11th September 2001. It became already the third USAF squadron designated as the 340th – after the fighter squadron operating during the World War II years and Air Refuelling Squadron that was a part of the 340th Bombardment Wing between 1952 and 1962.
Currently, the 340th EARS is equipped with Boeing KC-135 Stratotanker refuelling aircraft and is one of the largest combat flying units in the USAF. The squadron, usually nicknamed ´Pythons´, is known of providing the refuelling services during the Operation Enduring Freedom, Operation Iraqi Freedom, military intervention against the Islamic State and operations in Syria and Iraq.
And exactly this operation against ISIS caused the number of aircraft and personnel in the 340th EARS was doubled in 2014. Also in 2014, the ´Pythons´ set an impressive operational record, by performing more than 1,000 refuelling missions within 30 days.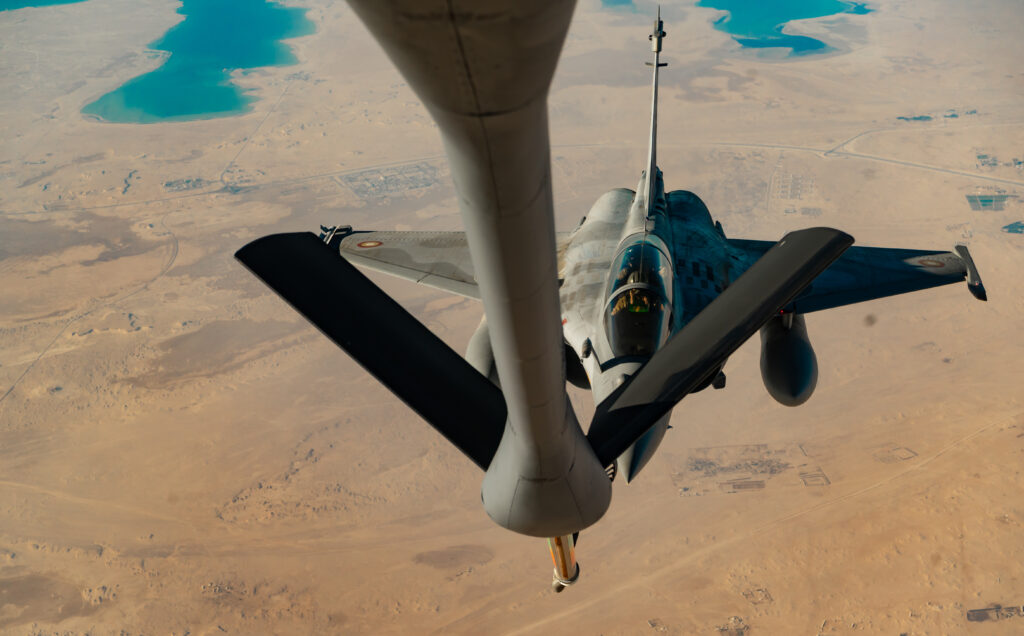 Despite its size, the 340th EARS is still a provisional unit without regular military personnel. Both crews and aircraft are deployed on temporary basis from the USAF, Air Force Reserve and Air National Guard. For example, when the number of personnel was doubled in 2014 and exceeded 400 airmen, they all came from six major operational commands and 26 different air bases.
The Qatar Emiri Air Force was established in 1974, in the aftermath of withdrawal of the British forces from the Persian Gulf area. Nowadays, after the series of purchasing contracts concluded in the 2010s, the Qatar Air Force appears to be one of the most modern and quite impressive air forces, for the country of this size.
Its current inventory includes Mirage 2000 fighters; C-17 Globemaster and C-130J airlifters; AW139, Sea King and Gazelle helicopters, but the list of aircraft in delivery or ordered is even more impressive: F-15E Strike Eagle and Eurofighter Typhoon fighters, Airbus A330 MRTT multi-role transport aircraft, AH-64 Apache and NH90 helicopters.
Also the Dassault Rafale fighters are among the latest additions to the Qatar Emiri Air Force inventory. The initial order for 24 aircraft was placed in 2015, with an option of another 12 fighters executed in 2017, and the first Rafale was delivered to Qatar in June of 2019.
All Qatari Rafales are operating within Al Adiyat Fighter Squadron, based at Dukhan – a brand new air base built in 2018.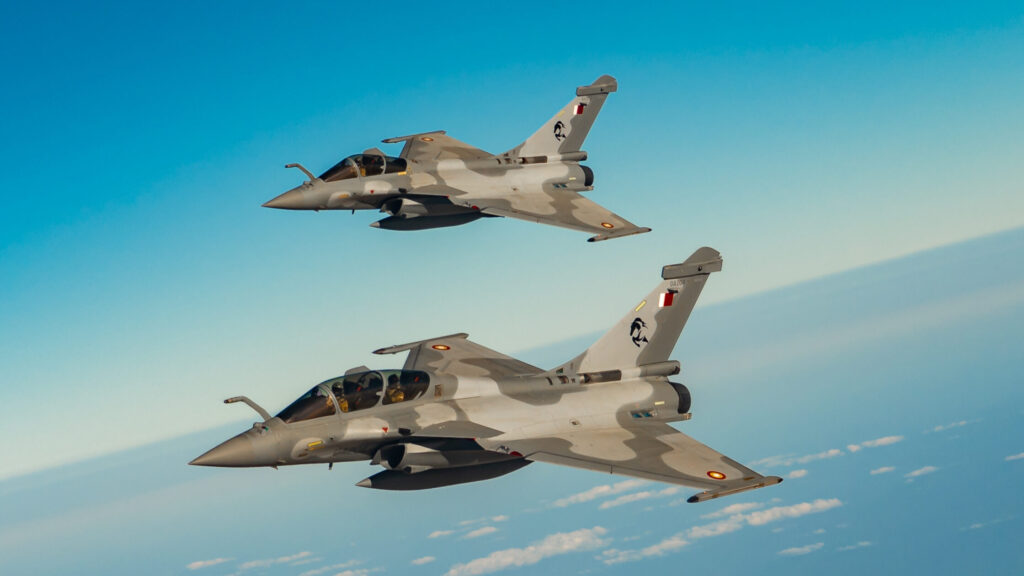 Information from the USAF press releases were used. All photos and cover photo by Staff Sgt. Trevor T. McBride (DVIDS images). The appearance of U.S. Department of Defense (DoD) visual information does not imply or constitute DoD endorsement.